Dr. Guy Collins Hired as Part of NCSU Extension Cotton Team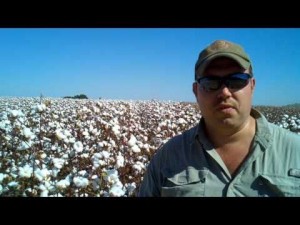 We are pleased to announce that Dr. Guy Collins has been hired as the new Cotton Extension Associate Professor. This position is the result of a cooperative effort between the North Carolina Cotton Growers Association, NCDA and NCSU. Dr. Collins will start his new job on January 5, 2015 and we are excited that he is joining our department. Dr. Collins will have Extension educational responsibilities for cotton in NC that includes on-farm cotton variety trials, IPM strategies, and irrigation scheduling to improve cotton yields. He will work cooperatively with Dr. Keith Edmisten and the rest of our Extension cotton team. His Extension responsibilities will include working with cotton farmers, agents, and the cotton industry. Please join me in welcoming Dr. Collins to the Crop Science Department.
Dr. Collins is a native of Northampton county and received his MS and PhD degrees under the direction of Dr. Edmisten in Crop Science. His graduate studies were supported by the North Carolina Cotton Growers and Cotton Incorporated. He served as the extension cotton specialist at the University of Georgia for the past five years.