Stink Bug Management in Cotton
Stink bugs are tearing through cotton that has bolls. Both plant bugs and especially stink bugs and their damage vary widely across North Carolina, but are generally at much higher levels that we've seen during the past few years. They were also high in 2013. I expect our "major" bollworm moth flight in central and northern North Carolina to pick up during the next few weeks based on typical timing, development in corn, and what I'm picking up in pheromone traps. This flight will likely be very heavy based on numbers I've seen in corn.
Scout for stink bugs by splitting and examining the inside walls of 1-inch diameter bolls for warts and/or stained lint (any amount of even subtle injury is scored as a damaged boll). Be sure to observe the 10% injured boll threshold level during weeks 3-5 of the bloom period. Please download either the Android or iPhone Cotton Stink Bug Decision Aid App for additional information about stink bug scouting, identification, injury and other information. Search for "stink bug decision" in the iTunes app store or using Google play. You can also see an online version here.
If present in moderate to high levels, stink bug injury can result in significant yield losses. In making spray/no-spray decisions, remember that the cost of the treatment and insecticide typically translates into the value of 10-12 pounds of lint. Insecticides targeted for stink bug generally do a good job with plant bugs. Although Bidrin and Bidrin XP II offer excellent control of stink bugs and plant bugs, be aware of these products' 6-day reentry interval. Some screening results are below.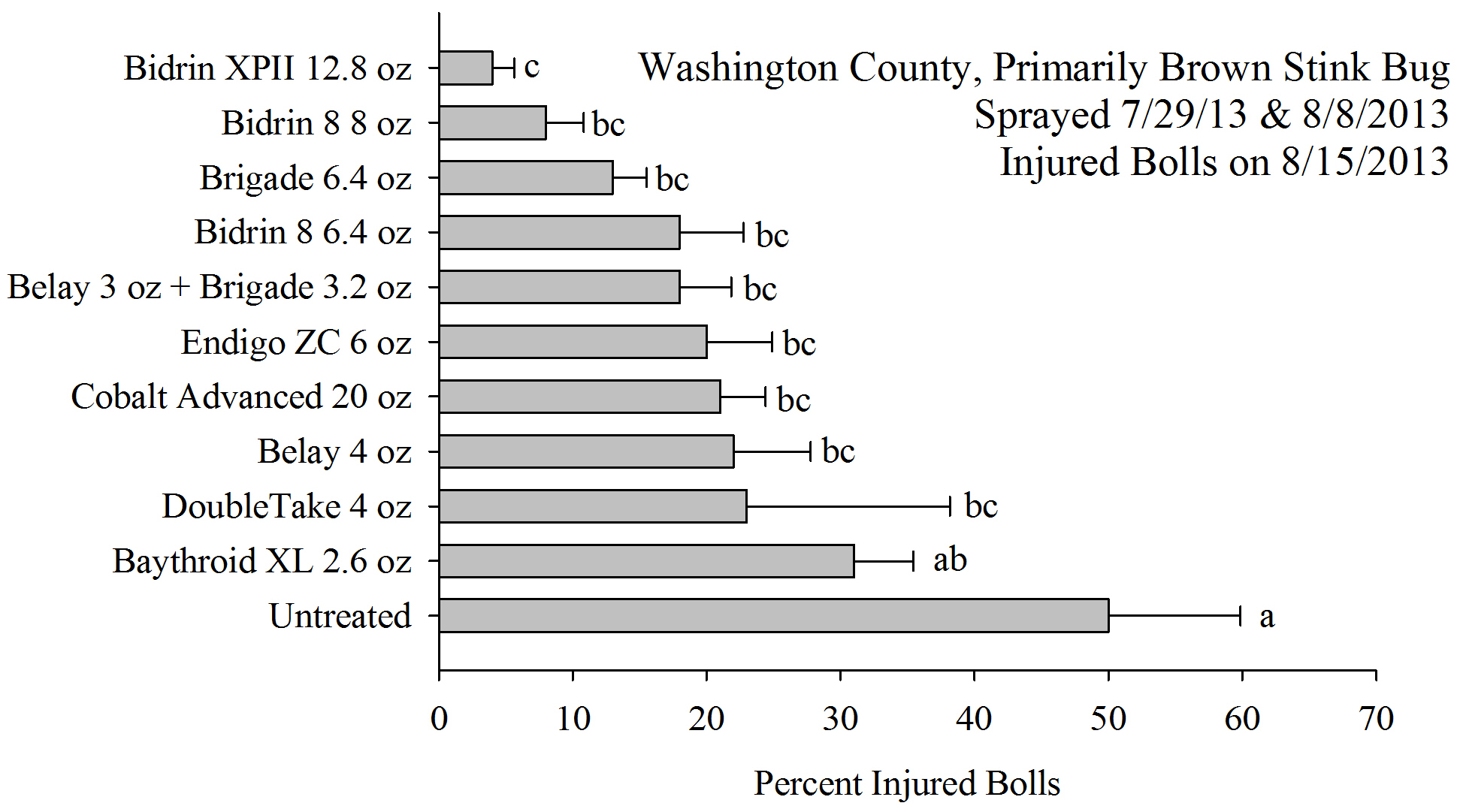 Was the information on this page helpful?
This page can also be accessed from:
go.ncsu.edu/readext?308383